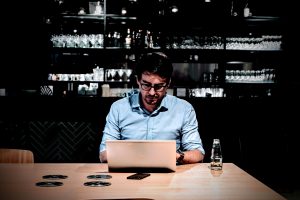 Previous lockdowns and then changing restrictions, have changed how people work with more office based staff working from home.
This caused problems including
​finding space in a busy home to do their work
demands of children in the home breaking concentration and bringing their own demands
the increasing issue brought on by the Covid restrictions of people feeling isolated
Through the changes in restrictions, lots of offices have still to open fully which is stopping some office workers returning
Good businesses adapt to their situation and one area has been pubs allowing office workers to effectively rent a table in the pub so that they can work outside of their home.
The immediate benefit to them is that they are outside of their home environment so can work in peace rather than having kids running round, and it helps remove the feeling of isolation.
Most pubs will have reasonable wifi as well
For the pub, they have someone generating revenue outside of the normal beer drinking times, even if it is only a few coffees and a sandwich.
It also creates a better atmosphere in the pub that now is starting to look busy even with social distancing measures in place.
Busy bars and restaurants attract people.
No one wants to be in an empty bar or restaurant.
The further benefit is that the office worker may be seeing the pub for the first time and may then become a potential longer term customer for the usual beer and food services
Businesses that don't or cannot adapt and evolve will struggle
For a free and confidential chat about how we can help you business please contact Ken Marland​  
HERE